A team of digital experts fully committed to the growth of your company through the right strategy, digital products and smart marketing campaigns.
Alles begint met het bepalen van het doel en de juiste strategie. Van daaruit kijken we wat nodig en voor het bereiken van dit doel.
ed ut perspiciatis unde omnis iste natus error sit voluptatem accusantium. sit voluptatem accusantium.
Grow your business
with digital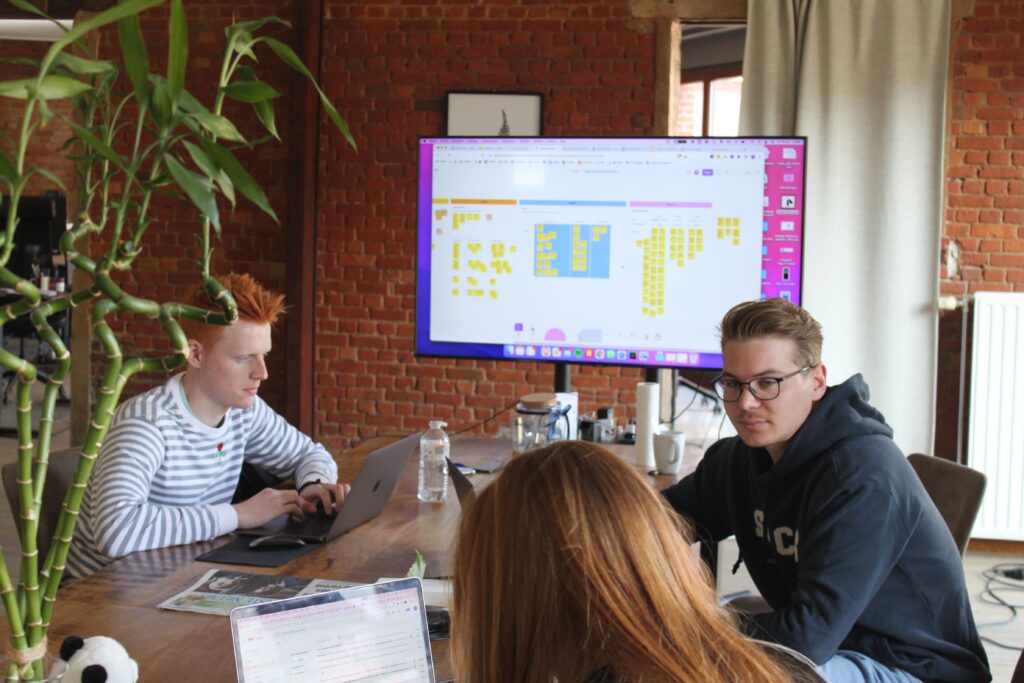 Strategy is at the core of everything we do. We analyse your business and the behaviour of your customers to set up smart initiatives that create real impact.
Grow your revenue faster. A data-driven, experimental approach ensures we capture learnings fast and create sustainable growth. 
Build your next website or web application with us. You can count on an ROI driven approach where marketeers and developers work together.
Launching 3 connected websites with integrated booking tool
250+ Leads for Brixter through Social Advertising
Re-usable website platform for real estate projects
How we help innovative companies beat the odds
Jump into the Purple Ocean. 🌊
We actively mix proven methods with exotic experiments. We know how to create reliable growth with proven technologies and marketing campaigns, but we also know how to apply some magic to help you outsmart competitors.
Our portfolio consists of companies, not projects. 🤝
For us to create greatness together, we believe in full vertical integration. That means extreme focus, commitment and aligned motives.
Keep things simple,
minimize "busy-work". 🚀
We like to maximize the time we spend on tasks that actually produce output. By not overcomplicating things and focusing on the right tasks, we maximize your ROI.
We're looking for talented people to help us turn our challengers into superstars. 🌟
Check our current vacancies.
Internship, full-time position or freelance.
Would you be a good addition to our team? Whether it's as an intern of if you're looking for a full-time position, let's have a chat!
Full-time position Do you have a passion for helping clients by spotting growth opportunities and guiding them through the digital landscape? Join our team as a business developer.
Full-time position or freelance Explore new channels, set-up creative ad campaigns and work with an awesome team on cool client projects. Are you an online marketeer looking for a challenge?
How to run design sprints at higher success rates.
How to run design sprints at higher success rates.
How to run design sprints at higher success rates.